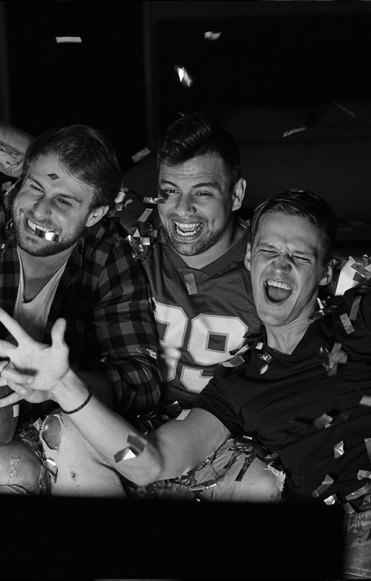 Best Strip Club in Odessa To Watch Sports
Rick's is the Best Gentlemen's club in Odessa to watch sports
In Odessa, it's really not unusual to see locals watching their favorite sports team at the local strip joint. Odessa is after all, a town obsessed with sports. Friday Night Lights aren't just representations of the popular football film of a high school obsessed with sports but also of Rick's Cabaret entertaining the locals with 3 stages of nonstop showgirls, energetic top 40's hits and TVs hanging all over the club showing nothing but sports. This party, lasts til 4am on weekends.
At Rick's, locals can catch professional and college football, basketball, baseball, soccer and more. Rick's club is littered with HDTVs of all sizes hanging from every corner and wall. At this midland local sexy sports bar, fans can root for their teams and enjoy ridiculously cold beers and drinks at our colossal bar. Football season we see a packed crowd ordering bottle specials for half pricing every Sunday and Monday night.
The sports hub guarantees that every seat in the club is plush and comfortable with not only great views of the TVs, but also west Texas most beautiful ladies in full swing performing on all 3 stages. Catching the games at Rick's feels like watching from box seats, without the price tag.

During Happy Hour fans can grab $5 domestics, $5 top shelf drinks and watch the local and national games playing at various TVs located throughout the club. With all this boob-sports mixture, Rick's represents the best of Odessa's cowboys, oil rig roughneck culture.
There's more to this West Texas gentlemen's club than meets the eye. Spend some time here and you'll discover when you are craving that sport, lap dance combo along with that cold draft beer. Rick's Cabaret is that good balance you are looking for in Midland, home of Texas #1 sports fans!